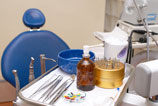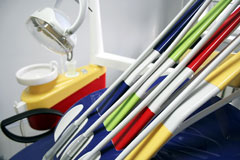 From protective gear to specialized equipment, there are many tools
available to the dentist trade.  While some tools are specific to
certain branches of dentistry, there are a few basic instruments that
are used in just about all dental practices.


A mouth mirror is a hand-held tool that allows the dentist to see inside
the patient's mouth, at a variety of angles.  The tool is designed to
provide indirect vision, as well as reflect light and magnify the interior
of the mouth.  Today's mouth mirrors can be single-sided or
double-sided, and some are even disposable.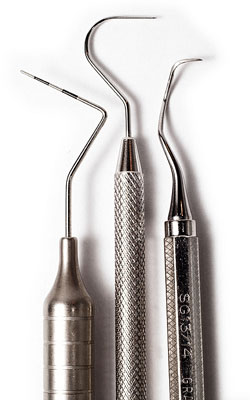 Several different kinds of hand-held probes are used by the dentist. 
The one that is used most often in a regular examination is the sickle or
contra-angled probe.  This probe allows
…
Read More