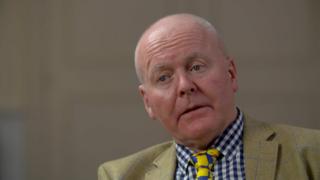 The collapse of a chain of cosmetic dental practices was "the worst failure of any corporate dental body the UK has ever seen", one of its former dentists has said.
Finest Dental closed all nine of its branches suddenly in February, leaving some patients mid-treatment and thousands of pounds out of pocket.
Dr Charles Lister, who worked at one of the clinics, told the BBC the practices' collapse was a "scandal".
Finest Dental has apologised.
The BBC spoke to 87 of the firm's clients who between them had paid £540,344 for dental work that was never completed.
The dental chain closed its three branches in London and others in Winchester, Wokingham, Milton Keynes, Birmingham, Leicester and Brentwood overnight last month.
…
Read More