Skip Navigation
The future of health is in you.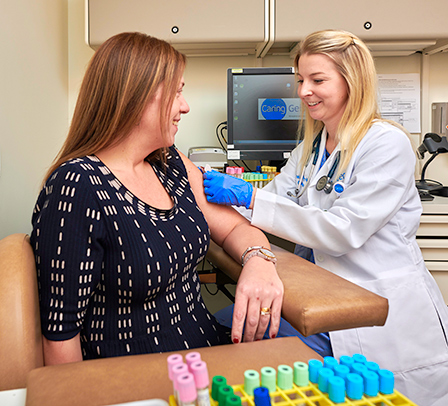 "I absolutely love working for Careworks. I love that I get to see people of all different ages. I like the idea of providing urgent care to my patients and, when needed, helping to point them in the right direction for follow-up care. I also really enjoy
… Read More
A widely shared local television video of last week's news conference, which was posted on YouTube, reached more than 5 million views and was amplified by Elon Musk and Fox News, where Dr. Dan Erickson and Dr. Artin Massihi appeared on primetime shows two nights in a row.
The video has since been taken down by YouTube for violating the platform's policy on misinformation, a YouTube spokesperson said.
The doctors, who are not epidemiologists and who own and operate urgent care centers in the Bakersfield area, held the news conference on April 22 to share their conclusions about the results of 5,213 coronavirus tests at their clinics, extrapolating their findings to the California population as a whole.
"Do we need to still shelter in place? Our answer is emphatically no. Do we need businesses to be shut down? Emphatically no. Do we need to test them and get them back … Read More
Provider:




ACE




Included:



Book



eBook



PDF



Recorded Video



Online Quiz



Help senior clients discover the key to a healthy and happy life
Millions of Baby Boomers are entering their golden years. According to the U.S. Census Bureau, 78 million people aged 65 and older are projected to be living in the United States by 2035. This growing population of active agers is seeking to gain strength and vitality while warding off inactivity-related disease—and you can help them achieve their goals. The ACE Senior Fitness Specialist Program will teach you how to safely and effectively help active agers feel young and vibrant through fitness. The program takes a holistic approach to health and fitness, combining rapport-building, behavior change, motivation and adherence, with nutrition
…
Read More
Tampa General Hospital's physicians, nurses and front-line care providers are prepared to meet the needs of our community. Their courage to put themselves in harm's way should be a reminder about all the reasons we support the noble endeavor of health care. 
To Donate to our TGH COVID-19 Support Fund,
Thank you for your support. Every gift matters!
Friends,
In the midst of our community facing the COVID-19 Coronavirus, the Tampa General Hospital Foundation team wishes to spread hope and gratitude to YOU and YOUR FAMILIES! 
We've heard from many of you that you'd like to help and have two meaningful ways to do so:
1) Consider sending a message of encouragement to one of our leaders, physicians, nurses or any other team member. We've included a LINK HERE for you to do so. As our teams are pushing themselves to the limits, hearing you support their efforts can make
…
Read More
This hospital is temporarily closed for new referrals
We have made this hospital available to NHS trusts to support patients with the COVID-19 (coronavirus) outbreak, cancer and other urgent health conditions. For more information please read our FAQs here.
Because we are supporting the NHS at this challenging time, we have reviewed all non-urgent, planned procedures and it is inevitable the majority of these will need to be delayed. We will be in contact with any patients where the Consultant feels it is necessary to reschedule your appointment to a later date. Some initial consultations will be held by video call. If you have any queries about an upcoming procedure contact us here.
Visitor restrictions
With immediate effect no friends or relatives are able to accompany the patient beyond our main Reception area. The only exceptions are:
Paediatrics – one parent/guardian only. Strictly no siblings.
Patients at the end of
…
Read More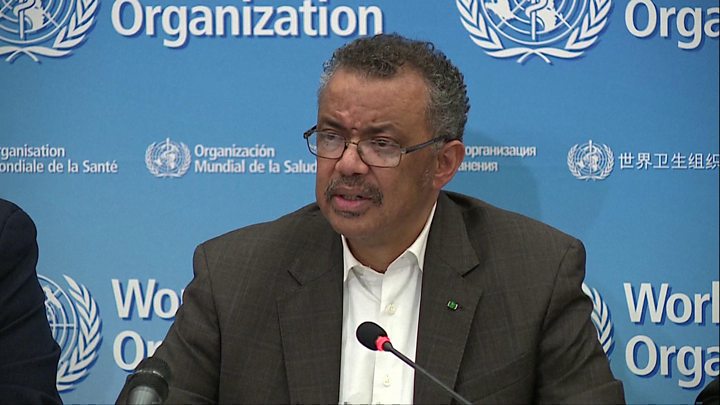 The new coronavirus has been declared a global emergency by the World Health Organization, as the outbreak continues to spread outside China.
"The main reason for this declaration is not what is happening in China but what is happening in other countries," said WHO chief Tedros Adhanom Ghebreyesus.
The concern is that it could spread to countries with weaker health systems.
Meanwhile, the US has told its citizens not to travel to China.
The state department issued a level four warning – having previously urged Americans to "reconsider" travel to China – and said any citizens in China "should consider departing using commercial means".
China has said it will send charter plans to bring back Hubei province residents who are overseas "as soon as possible".
A foreign
…
Read More
It has often been estimated that it takes, on average, 17 years to translate a novel research finding into routine clinical practice. This time lag is due to a combination of factors, including the need to validate research findings, the fact that clinical trials are complex and take time to conduct and then analyze, and because disseminating information and educating healthcare workers about a new advance is not an overnight process.
Once sufficient evidence has been generated to demonstrate a benefit to patients, or "clinical utility," professional societies and clinical standards groups will use that evidence to determine whether to incorporate the new test into clinical practice guidelines. This determination will also factor in any potential ethical and legal issues, as well economic factors such as cost-benefit ratios.
The NHGRI Genomic Medicine Working Group (GMWG) has been gathering expert stakeholders in a series of genomic medicine meetings to discuss issues
…
Read More
U.S. News & World Report has ranked Houston Methodist Hospital No. 14 among 1,624 hospitals in the nation for orthopedics. U.S. News & World Report has also named Houston Methodist Hospital the No.1 hospital in Texas every year since the award began and one of the nation's best as a nationally ranked Honor Roll hospital. Learn more.
Your body is made to move. The specialists at Houston Methodist Orthopedics & Sports Medicine use the latest technology, perform minimally invasive procedures and develop customized treatment plans, including physical therapy, just for you.
We are also proud to be the official health care provider for Houston's premier professional sports teams and fine arts organizations. We also serve hundreds of area high schools and youth teams. 

We treat all patients with the same standard of care we provide top athletes and performing artists, including:
Experience – Together, our fellowship-trained surgeons have more than
…
Read More
Liebe Mitglieder und Freunde des Studios Twenty Minutes,
mit großem Bedauern und Verständnis zugleich setzen wir nun die aktuellen behördlichen vorgegebenen
Maßnahmen
um und schließen das Twenty Minutes bis voraussichtlich zum 19.04.2020, verlängert bis voraussichtlich
04.05.2020.
Wir halten Euch stets auf dem Laufenden.
Neuigkeiten findet ihr auf unserer Facebookseite – Twenty Minutes Berlin
oder auf unserer Webseite www.twentyminutes-fitness.de
Pressemitteilung
16. April 2020
Lockerung der Maßnahmen – Vorteile der Fitness- und Gesundheitsstudios
Gestern haben sich Bund und Länder auf erste kleine Schritte der Lockerung der strikten Maßnahmen von Kontaktsperren und Betriebsschließungen verständigt.
Leider wurden die Fitnessstudios innerhalb der ersten Lockerungen nicht berücksichtigt, obwohl der Arbeitgeberverband DSSV bereits mehrfach auf die Vorzüge und die
Relevanz von Fitnesstraining verwiesen hat.
Die Vorteile von Training im Fitnessstudio liegen auf der Hand.
Das gesundheitsorientierte Krafttraining stärkt Muskeln, Sehnen und Gelenke und beugt nachweislich effektiv der Volkskrankheit Rückenschmerz vor.
Gleichzeitig stärkt das Herz-Kreislauf-Training an Cardio-Geräten die
…
Read More