A Colorado dentist accused of fatally poisoning his wife in a "complex and calculated murder" was arrested over the weekend, officials announced.
Dr. James Toliver Craig, 45, a dentist in Aurora, was arrested Sunday, four days after he drove his wife, 43, to a hospital because she was complaining of "severe headaches and dizziness," Aurora police said.
After the woman arrived at the hospital, her condition "deteriorated rapidly." She was placed on a ventilator in intensive care, and "she was declared medically brain dead a short time later," authorities said.
An investigation determined she was poisoned. The police statement does not say what she was poisoned with.
A police affidavit filed in the criminal case mentions Craig had recently bought crystalline metalloid arsenic and potassium cyanide, NBC affiliate KUSA of Denver reported.
Craig's wife had been hospitalized three times this month — on March 6, Tuesday and Wednesday, Aurora police Detective Bobbi Olson wrote in the document.
After the hospitalization Wednesday, a business partner and friend of Craig's told a nurse that she may have been poisoned, Olson wrote. The business partner said that Craig had recently ordered potassium cyanide and that there was no reason for the chemical to be at a dental practice, the affidavit says.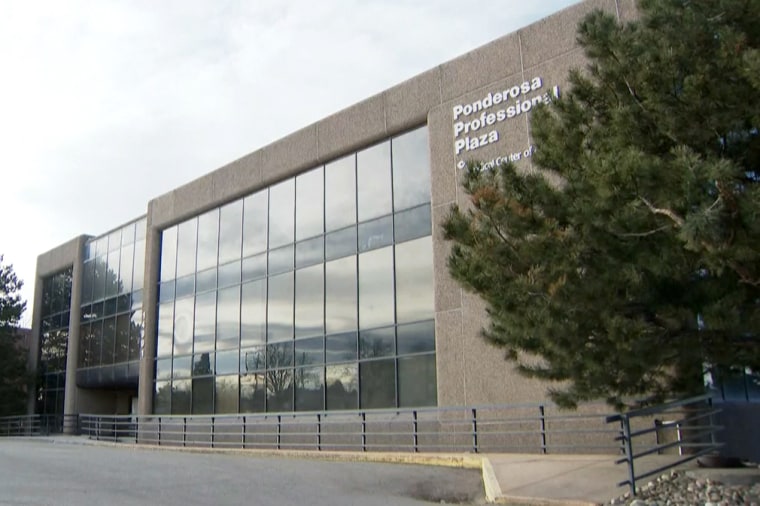 An internet search history showed YouTube searches that include "Top 5 Undetectable Poisons That Show No Signs of Foul Play," Olson wrote in the affidavit.
Olson also wrote that there was evidence to suggest Craig had a romantic relationship with another woman and was "working on starting a new life" with her.
A warrant for first-degree murder was obtained early Sunday, shortly after doctors decided to take the wife off life support.
Craig was booked into jail at 2 a.m. Sunday on a charge of first-degree murder. It's not immediately clear whether he has a lawyer.
"When the suspicious details of this case came to light, our team of officers and homicide detectives tirelessly worked to uncover the truth behind the victim's sudden illness and death," Investigations Division Chief Mark Hildebrand said.
"It was quickly discovered this was in fact a heinous, complex and calculated murder. I am very proud of our Major Crimes Homicide Unit's hard work in solving this case and pursuing justice for the victim," he added.