You can flip through a magazine to decide what hairstyle you want, and now you can do the same for your dream body! We've recruited some of the best bodies and brightest minds in the fitness industry and provided their programs for you to follow, absolutely free.
Our Fitness 360s are video-based articles that reveal an athlete's entire fitness philosophy, from training to supplementation. By clicking on any of the athletes below, you'll get his or her:
Overall fitness philosophy
7-day training program
Nutrition program
Supplement stack
Each Fitness 360 also showcases each athlete's personal story and reason for living fit. The best part is:
You get all of this great information for free!
All of these athletes have created a specific and unique blueprint for a phenomenal body. We can't hit the gym for you, but all you have to do is follow their instructions. So, choose a physique and get started!
Pick Your Desired Physique
Felicia Romero
fromero
Navigating The Gym Jungle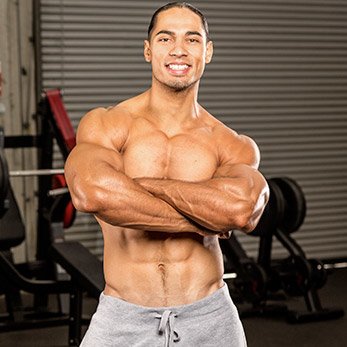 Raynor Whitcombe
kingaden
Samoan Strength
Kristina Olson
kristinaolson
Driven To Succeed
Boás Henrique Oliveira
bohenrique
Boás Has Brazilian Brawn!
Melody Decena Wyatt
melodydecena
Picture Your Perfect Body
Jim Stoppani, PhD
JimStoppani
Body By Science
Brian Casad
Casad44
Big Risk, Big Reward
Brandan Fokken
wnaskor
Room To Grow
Chris Whited
cawhited
Banking On Fitness
James Grage
JamesGrage
Define Your Own Destiny
Jen Jewell
fitnessjewell
Fitness Jewell
Alicia Harris
akeys0302
Fast Track To Fitness
Rachel Flint
rdf803
Fit Like Flint
Marc Megna
MarcM54
Dream Big, Never Quit
Karina Baymiller
kbaymiller
Petite Powerhouse
Katie Chung Hua
Chung-Hua
Built For The Beach
Nick Scott
TheBeastWCBB
Against All Odds
Amanda Latona
amandalatona
The Next Stage
Brittany Tacy
BTacy2
True Brit
Brooke Erickson
SuPErBe
Making A Change
Scott Dorn
SMDMN
Peeled To Perfection
Craig Capurso
craigcapurso
This Guy Is Money
Michelle Hanson Mondelli
mrhanson2
Fitness Model & Competitor
Nikia Dyson
ndyce
$100,000 Transformation Winner
Lindsay Kaye Miller
LinzKaye
Heavy Hitter
Kelechi Opara
Madtitan
No Gym No Problem