Mother of THREE with Hypothyroidism Sheds 12% Body Fat
Fitness Model Diet and Workout plan from Hitch Fit helped Holly get in amazing shape.
This mother of THREE who also faces the challenge of Hypothyroidism kicked some serious butt during the course of her Hitch Fit transformation! What I love most is how she changed on the inside, she of course achieved an incredible outer transformation, but the confidence and belief in herself that she gained, and how she learned to love the feeling of leading a well rounded fit and healthy lifestyle is so cool to see. Holly did a Fitness Model Program and shed 12% body fat during her journey. Very proud of this little lady, she will inspire you!!
Holly's Fitness Model Diet and Workout Plan Stats:
Starting Weight: 132
Ending Weight: 115
Starting Body Fat: 29%
Ending Body Fat: 17%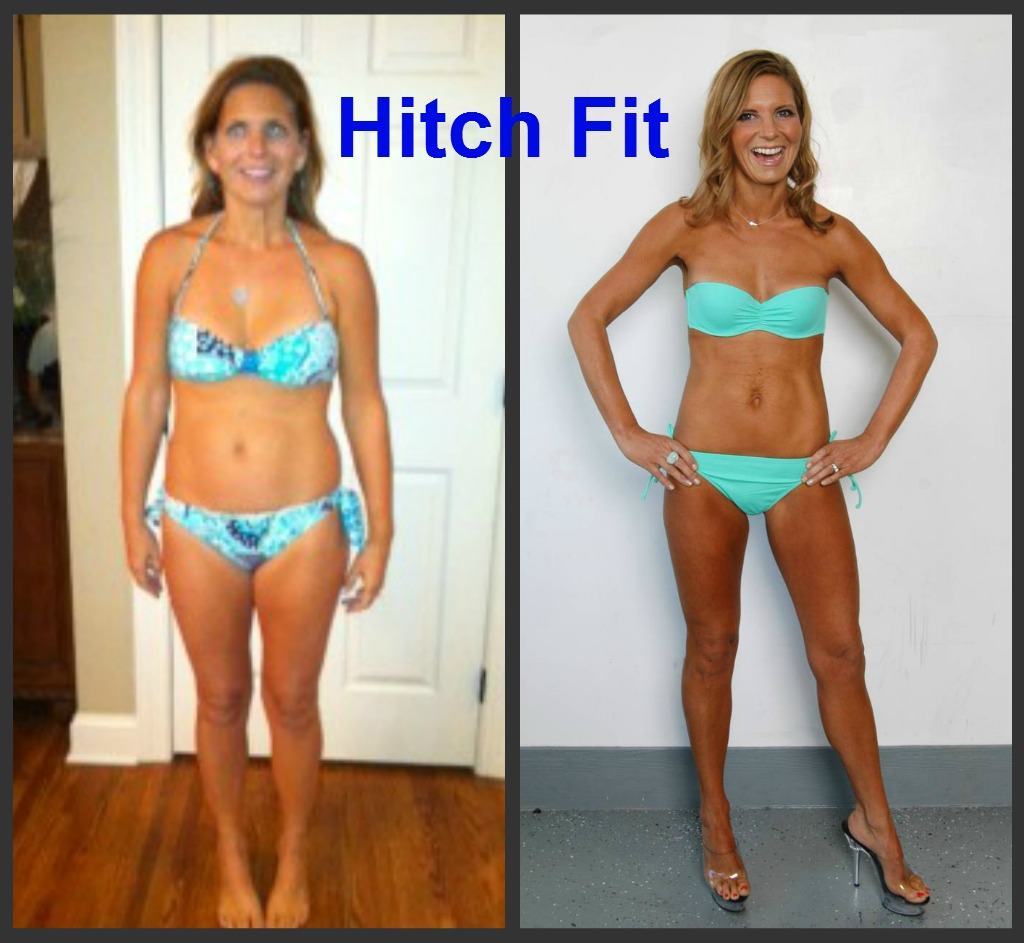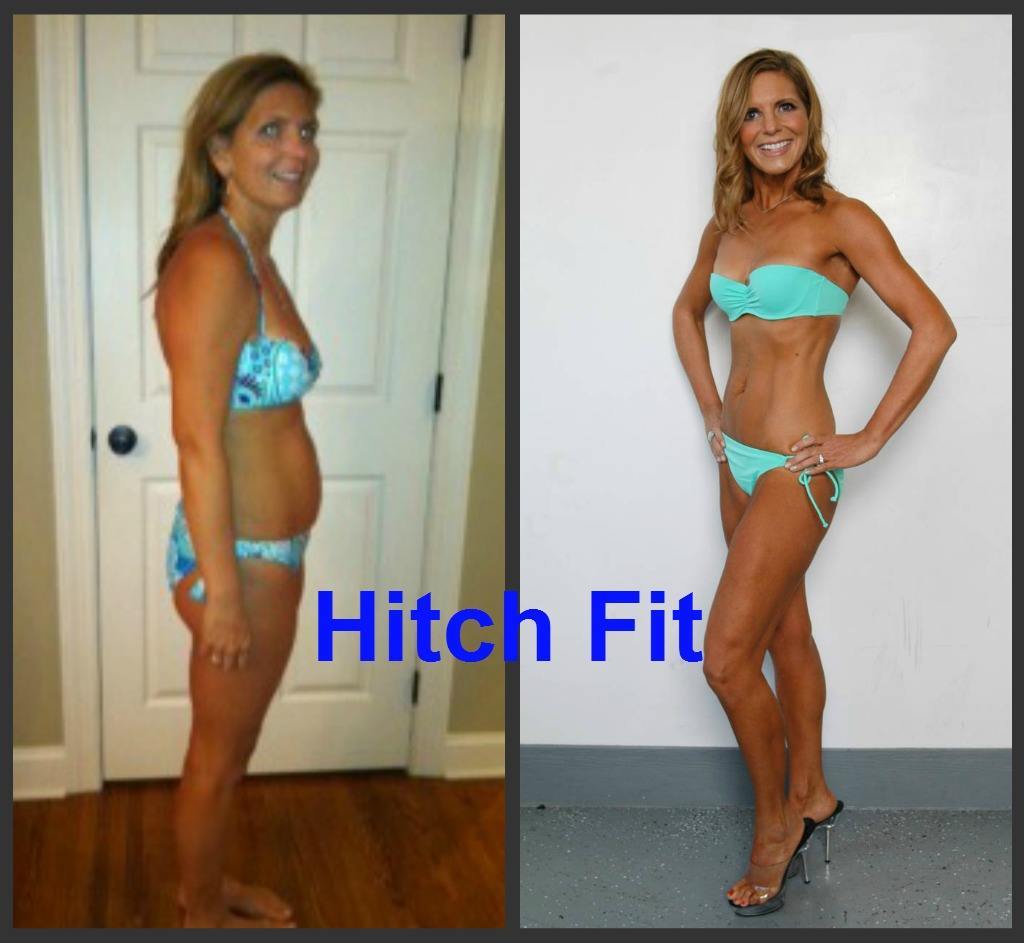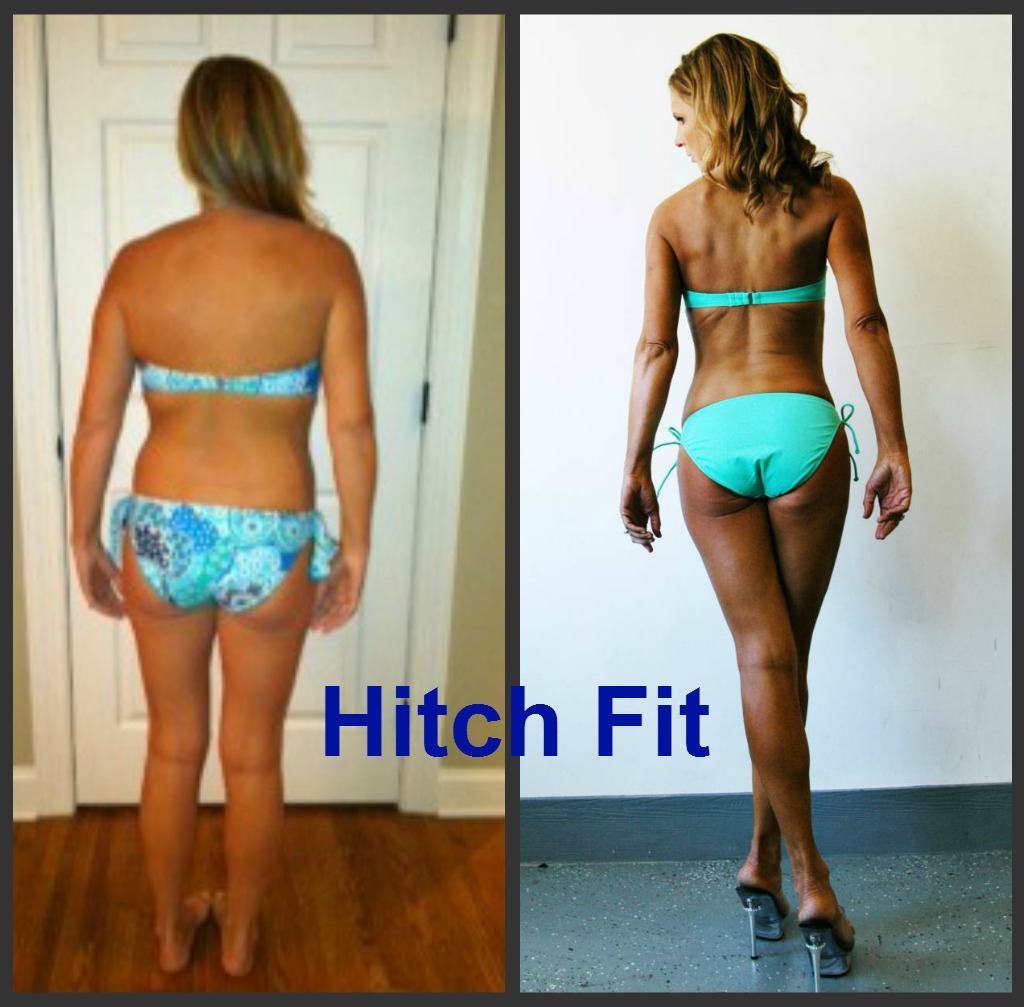 Holly's Story:
How to get in Bikini Fitness Model Shape
Holly's Before and After Fitness Model Story: 
"My journey with Hitchfit began long before my transformation began.
For roughly 18 months, I had been following posts and watching people that I knew make tremendous changes. I followed posts and read more and more of people who were just like me.  Normal moms, workers, wives that wanted to get into the shape of their lives.  I followed, read, and read as transformations were posted.
I had never truly seen myself as unhealthy.
In fact, since the birth of my youngest child, I had completed nine half marathons and two triathalons.  All this time, spending countless hours training, running, swimming, and biking.
Rarely, would I lift weights.  I had a fear of bulking up to so speak or getting bigger.
Not things that I was looking for. Yet, both are very much misconceptions.
Also, I was afraid of doing something wrong or embarrassing myself.  I would walk into the gym, do a few bicep curls and move on to the cardio.  That was what I knew.
During these years, I felt like I was spending all of this time and effort in training, yet never having any result to show for it.  I still had 5 pounds of pre-baby weight that I could not lose, not matter how hard I tried.
Can you lose weight with hypothyroidism? YES!
I attributed this to hypothyroidism, which I have had since my first pregnancy nine years ago.
Finally, as I approached the KC half marathon in October, I realized that all of this hard work fine for running and endurance, but doing nothing to attain a healthy physique.  I looked to HF and the attainments that people had made in there transformations.
At this point, I decided to dive in. To my surprise, I began the program at 29 percent body fat.  How could this be?  Running 30-40 miles per week and have a body fat at a dangerous level.  It blew my mind.
When I started the program, I knew I had a trip to Mexico, Thanksgiving, Christmas ahead of me.
All of these are big eating points for me.  I learned in the program that I did not have to gorge myself on tons of unhealthy food.  It was about more than that.  It was about embracing the moment with my family and three children and celebrating.  Not about a second trip back for pie.  A pie can be overlooked if one is full of good foods.
Another misconception that I realized, I was eating too little.
I skipped breakfast and was in my car or with a patient most of the day.  I really did not have the time or a place to eat.  Through this program, I learned that eating more frequently and eating the right things at the right time my measurements, the scale, and body fat began to shift.
When it came to the workouts, the time initially was nothing more than what I had been doing. It was simply different workouts.  Most importantly, the addition of weights to my workouts.  I learned to love this!  I saw results and my body transformed.  This was what I needed.
Through this process, I learned so much more than just healthy eating and exercise.  For me it was so much more than looking healthy.  It became about feeling and being healthy.
I started to believe in myself, achieving goals, and conquering misconceptions and beliefs about weights and exercise.
The process was not easy, but it was and is one of the most rewarding times of my life.
Not only in my career, but in my daily life, I feel hopeful that I can encourage and inspire  others to live and be the best that they can be. Stepping outside of the comfort zone is uncomfortable.
Yet, it can be the most amazing and rewarding time of your life.  looking back, my only regret is not doing this sooner!
Thank you, Diana for your encouragement along the way and for the kick booty program!"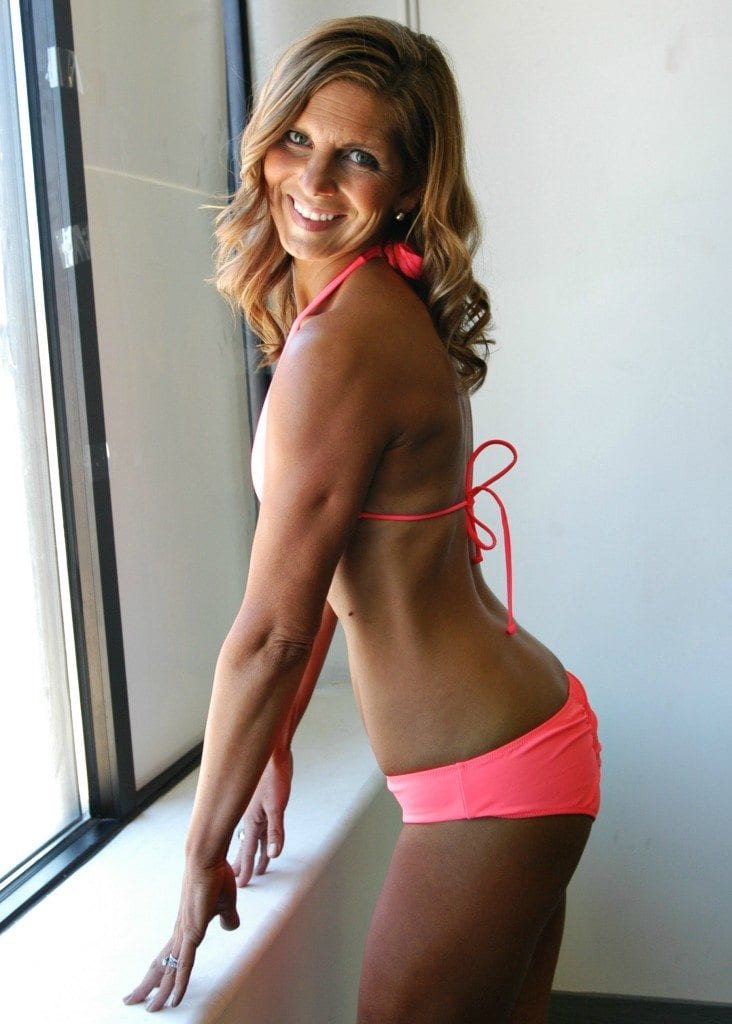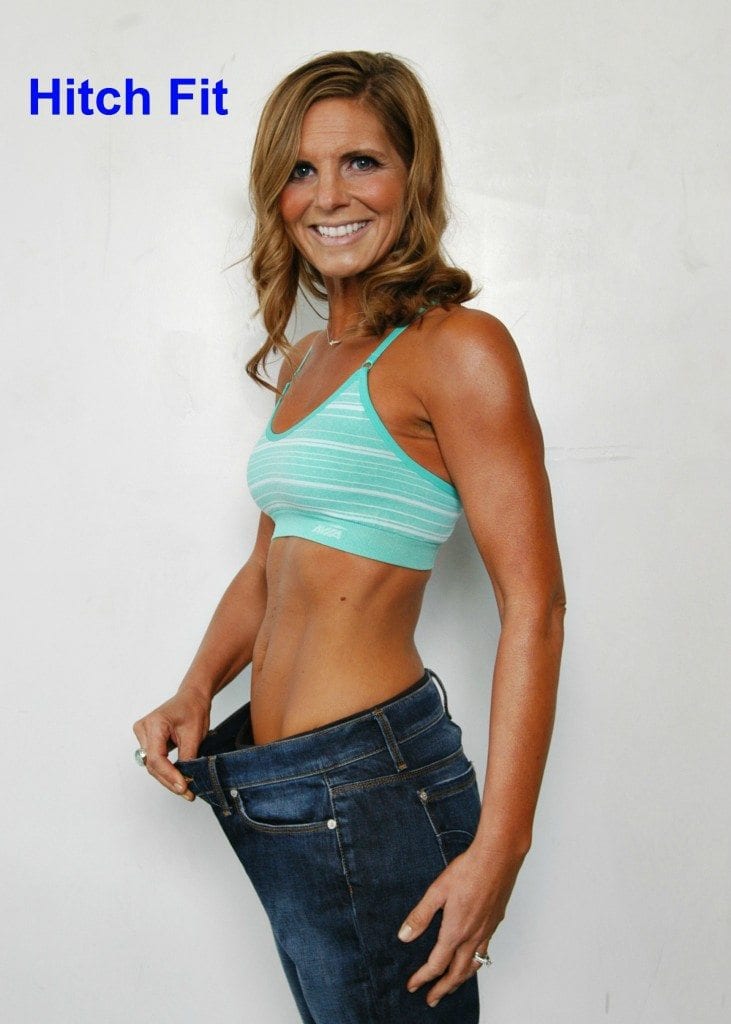 HOLLY'S PROGRAM CHOICE – FITNESS MODEL PROGRAM