​​​​​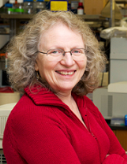 Dr Betty Diamond (Editor-in-Chief) graduated with a BA from Harvard University and an MD from Harvard Medical School. She performed a residency in Internal Medicine at Columbia Presbyterian Medical Center and received postdoctoral training in immunology at the Albert Einstein College of Medicine.
Dr Diamond has headed the Rheumatology Divisions at Albert Einstein School of Medicine and at Columbia University Medical Center. She also directed the Medical Scientist Training Program at Albert Einstein School of Medicine for many years. She is currently head of the Center for Autoimmune, Musculoskeletal and Hematopoietic Diseases at The Feinstein Institutes for Medical Research and Director of the PhD and MD/PhD programs at the Zucker School of Medicine at Hofstra-Northwell.
A past president of the American Association of Immunology, Dr Diamond has also served on the Board of Directors of the American College of Rheumatology and the Scientific Council of the National Institute of Arthritis and Musculoskeletal and Skin Diseases (NIAMS).
Dr Diamond is a Fellow of the American Association for the Advancement of Science (AAAS) and a member of the National Academy of Medicine.
Valentin Pavlov, The Feinstein Institutes for Medical Research, USA- Executive Editor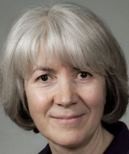 Maria Ruggieri, The Feinstein Institutes for Medical Research, USA- Managing Editor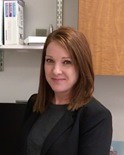 Sonya VanPatten, The Feinstein Institutes for Medical Research, USA- Coordinating Editor