AAOM has been alerted that email hackers or cybercriminals have sent out an email that appears to come from the AAOM office. We urge everyone to remain vigilant to these threats and to be on the lookout for suspicious emails. AAOM will not ask you to download files or attachments or direct you to unrecognizable links. Please confirm with the AAOM office if you are ever in doubt before opening or interacting with a communication.
---
---
The ADA Coronavirus (COVID-19) Center for Dentists provides resources and guidance to help dentists navigate this unprecedented time for their practices, staff and patients.

Available to you:

Return to Work Interim Guidance Toolkit

SBA Loan Resources

Practice Resources

Webinars and Learning Opportunities

FAQ

Learn More



---
Membership with AAOM comes with a suite of benefits to help you further your education, widen your professional network, stay current on the latest oral medicine research, and keep you at the cutting edge of patient care. 

And, Oral Medicine is now the 11th ADA-recognized dental specialty.

Join AAOM today to prepare for your future.

Apply Now



---

The AAOM 2021 Annual Conference is scheduled to be held Tuesday, April 13 – Saturday, April 17, at the Hyatt Regency Seattle. We hope to see you there!
---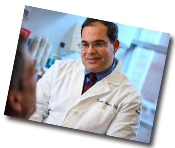 Oral Medicine is the discipline of dentistry concerned with the oral health care of medically complex patients – including the diagnosis and management of medical conditions that affect the oral and maxillofacial region. Our members care for thousands of patients whose underlying medical condition affect oral health and delivery of dental care. We advocate for optimal oral health and healthcare for everyone with medical illness.
Founded in 1945, AAOM offers credentialing, resources and professional community for oral medicine practitioners. Our membership provides care to thousands. We also offer resources – including our DoctorFinder feature – to help the public take advantage of this uniquely qualified specialty. Learn more about our Oral Medicine Experts.
AAOM is proud to partner with the following organizations: