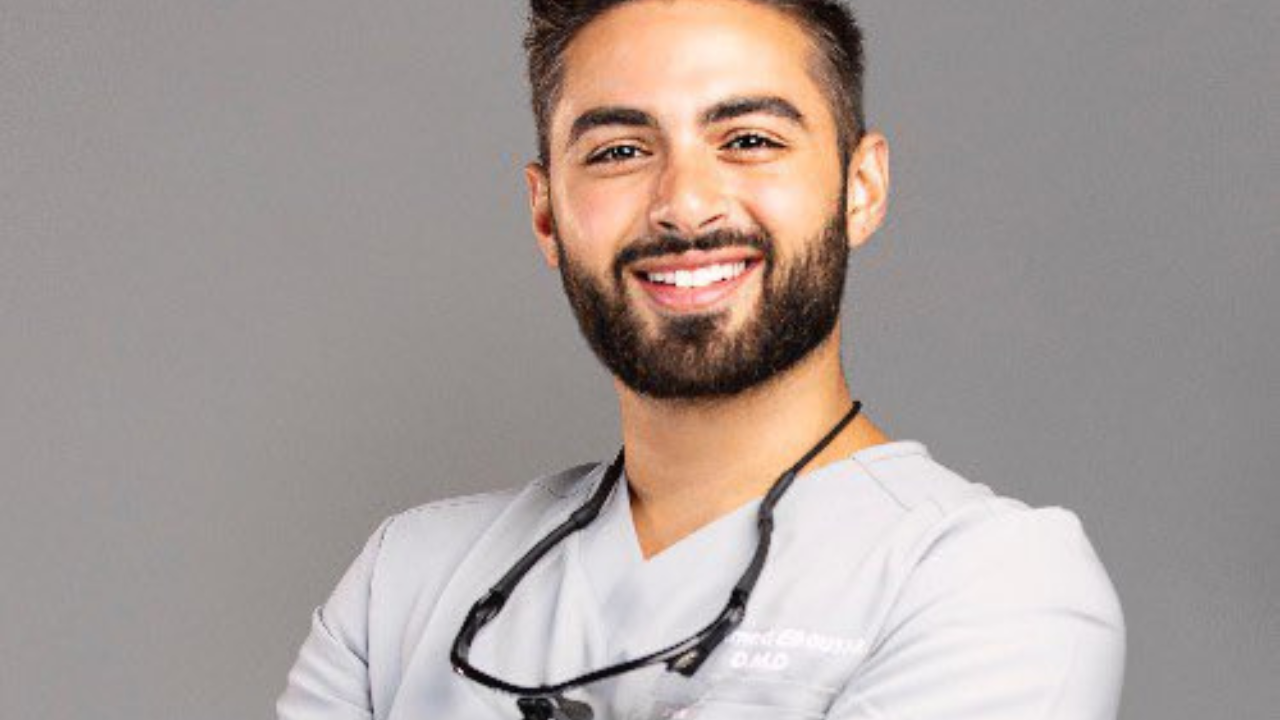 Miami Dentist Ahmed ElKoussa
Photo : Twitter
Ahmed ElKoussa, a Miami Dentist, was fired from his job after he was spotted ripping down posters of Israelis kidnapped by Hamas in the city's Brickell neighborhood. He was also trolled on social media after his videos went viral.
ElKoussa was seen tearing down posters. The dentist's employer, CG Smile, has fired him over the videos. The dental practice, according to entertainment website TMZ, said: "We are very sad to see this situation upon waking up. Our office CG Smile is not in favor of any of the actions taken by De. ElKoussa. We do not support terrorist groups, actions or supporters. He has been removed from our staff, all of our social media pages and groups."
The original video that showed ElKoussa and another person ripping posters was shot by Blake Warman on Tuesday. It was near South Miami Avenue and 8th Street in Brickell. "I watched them take it down and I recognized one of the men, and that's when I freaked out and realized I needed to do something," Warman said.
Stop Antisemitism organization identified the two men as Instagram model Xave Ramoul and Coral Gables dentist Dr. Ahmed ElKoussa.
The dental practice's owner Juan Carlos Izquierdo told NBC 6 his office is facing severe backlash.
"I believe it's not right. It's against our position on the entire situation," Izquierdo said. "Later on, I got a call saying he wanted to explain and that after he explained, everything would be cleared, and I told him I don't want to hear it."
Liora Rez, the executive director of Stop Antisemitism, demanded a public apology from the men. "It's just not Israelis who have been missing and have been kidnapped into Gaza by Hamas terrorists. There are also Americans, our fellow American citizens who have been kidnapped."